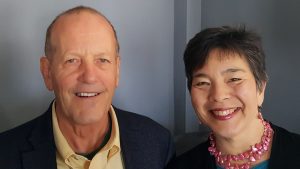 Who Are We?
Keepers of the Pulse
* Professional performer, Stephen E. Whitney has over 45 years' experience as a world travelled percussionist and hand drummer. A sought after conga player, Stephen brings his magical rhythms and percussion to several Boston area bands including Vibra Tropical and Fejoiada.

* Certified Life Coach, facilitator, and Taiko player Monique G. Morimoto, MS, CPCC engages and inspires audiences as a speaker and workshop facilitator in topics ranging from leadership development to wellness and spiritual growth to team building. Her love of facilitation and rhythm inspire thousands of people through SoulWorks Rhythms' therapeutic and just plain fun rhythm circles.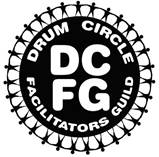 Monique and Stephen are trained Health Rhythms™ facilitators, graduates
of Village Music Circles' 6 Day Drum Circle Facilitators Training and members
of the Drum Circle Facilitators' Guild.